Curriculum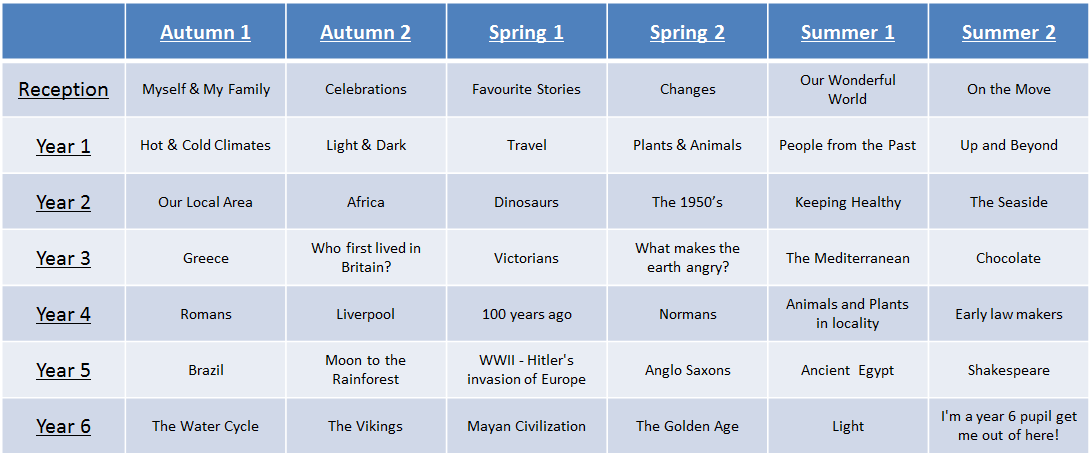 Reception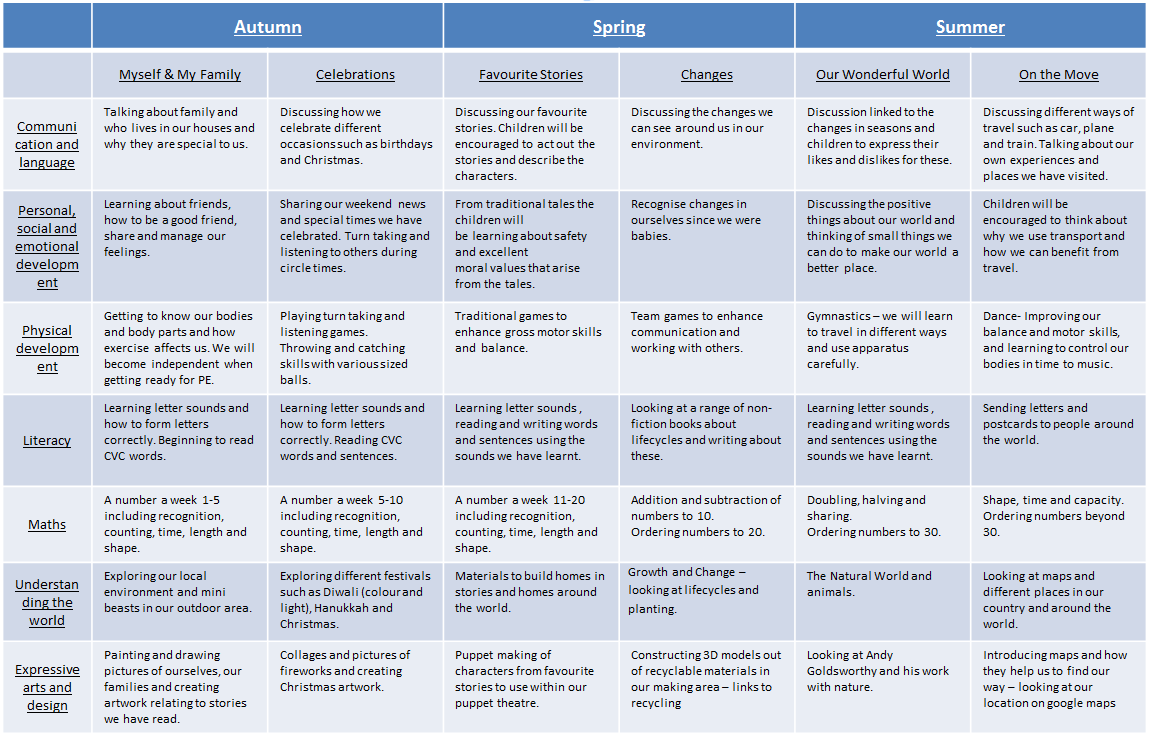 How can you help at home?
Read lots of stories with your child, play games and turn taking activities, recognise numbers and shapes, encourage counting in daily activities, read your child's reading book/practise letters each night, talk about the pictures your child has drawn. 
Year 1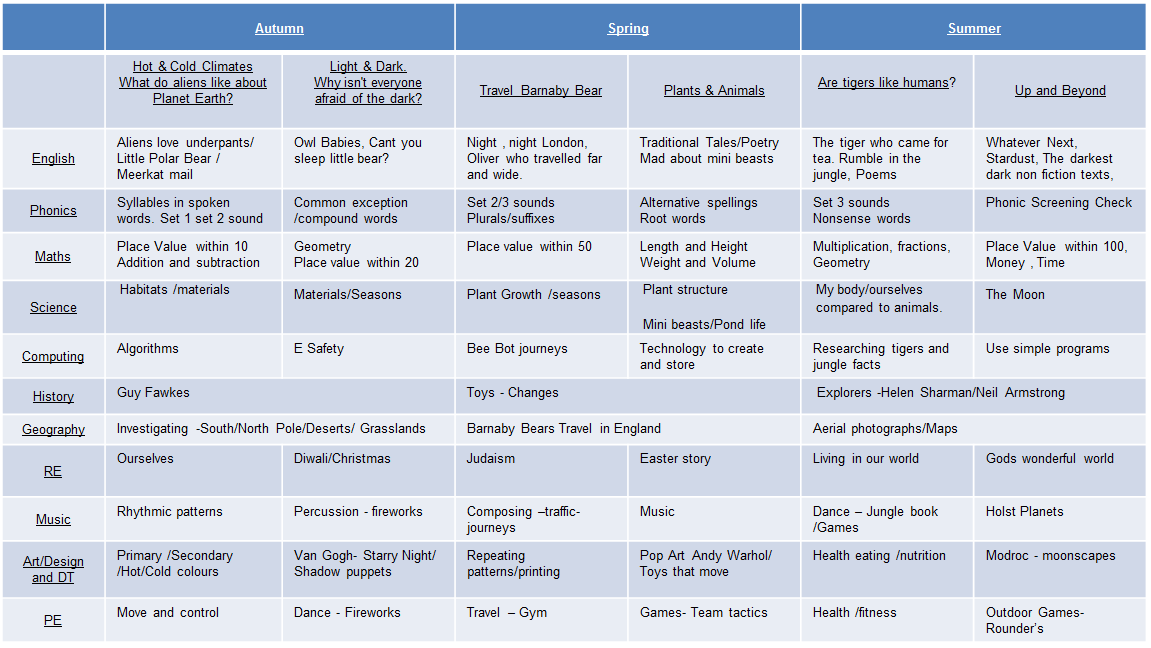 How can you help at home?
Encourage your child to use the games on the "Phonics play" website. Read to your child and with your child daily – practice the spellings that are sent
home. Talk about numbers in the environment and encourage them to use their knowledge eg when at the shops or telling the time.   
Year 2
How can you help at home?
Read with your child daily- encourage them to read to you, but also read to them and talk about stories, poems, information. Visit the library and try to encourage a life long love of
books. Please encourage your child to complete all Homework set and return it on time. Your child will regularly bring home spellings which will be tested in class- please encourage them to
practise daily. Use these alongside the Y2 list of common exception words we send home; try to encourage them to read and spell an increasing number from the list each week.
Always insist that any writing your child does is neat and careful and is developing in the cursive style as on the sheet we send home. Most importantly of all, praise your child`s efforts
and ask us if there is anything you need help with. Thank you.
Year 3
How can you help at home?
Practice times tables, spellings and handwriting each week. Read 2-3 times a week. Research topics if you can! Ask me maths questions about shopping, time and shapes around the house.
Year 4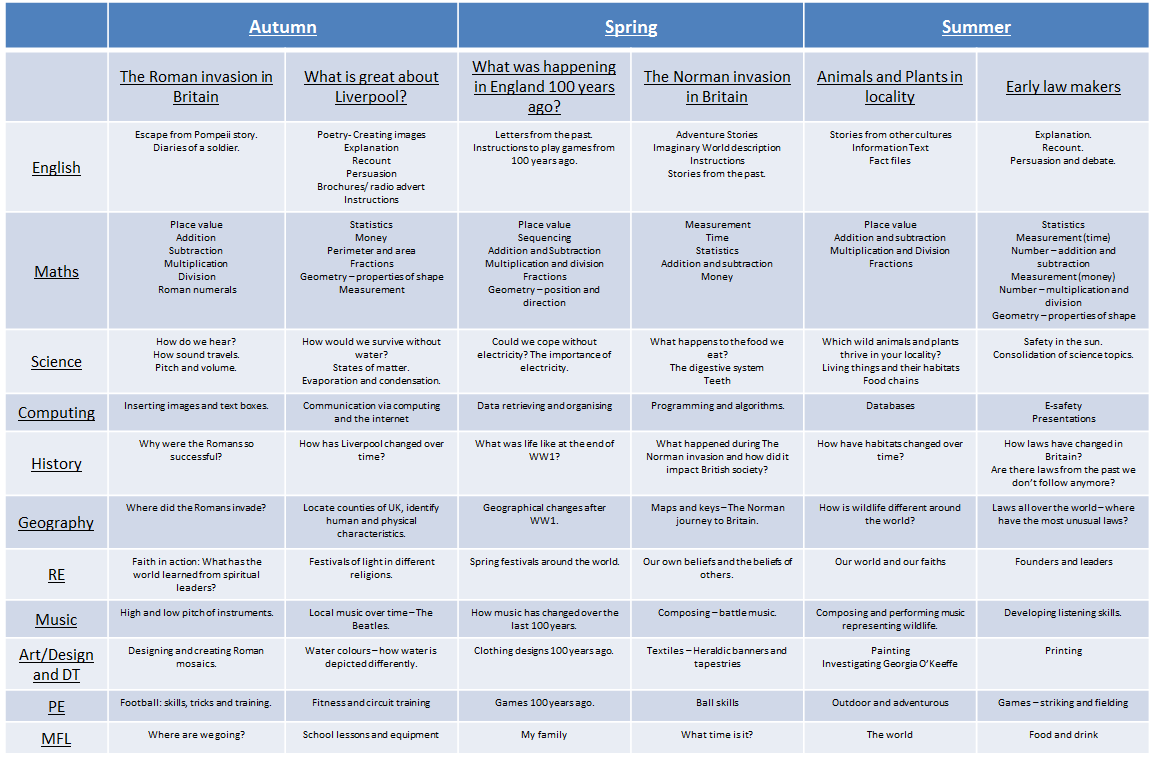 How can you help at home?
Please help children with their weekly homework, spellings and reading each night.
Year 5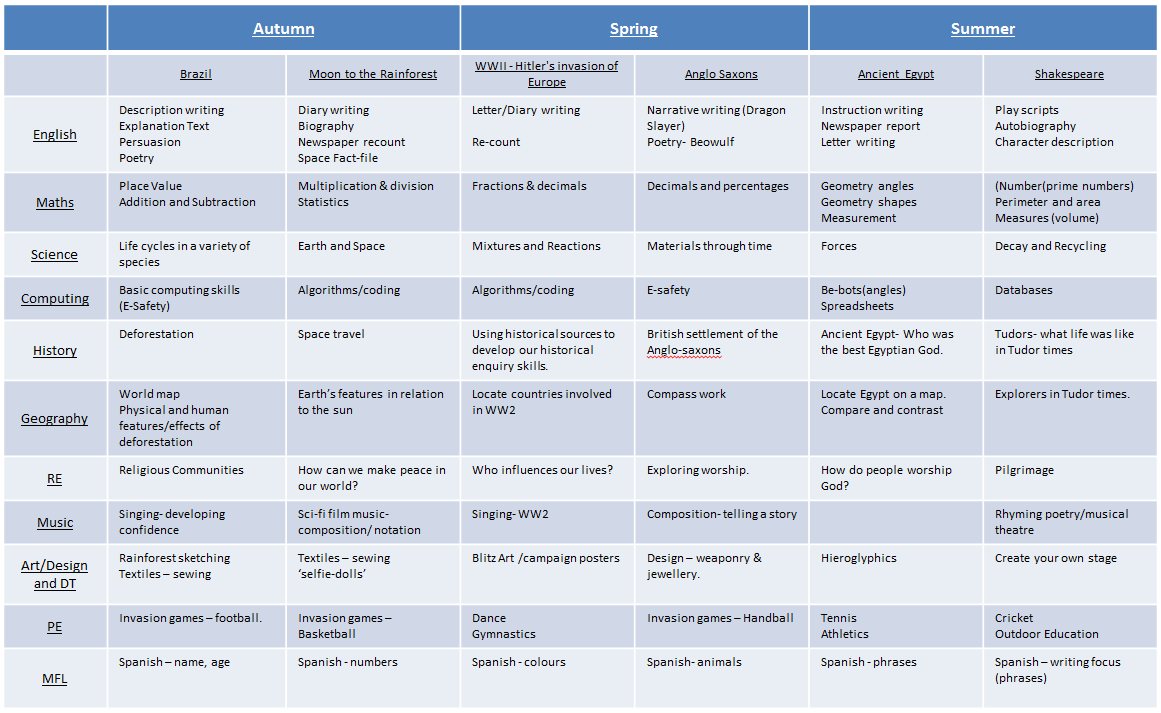 How can you help at home?
Learn our times tables to 12x12. Read with us every night- it will help us with our ideas.
Go to the library and do some research around our topic. 
Year 6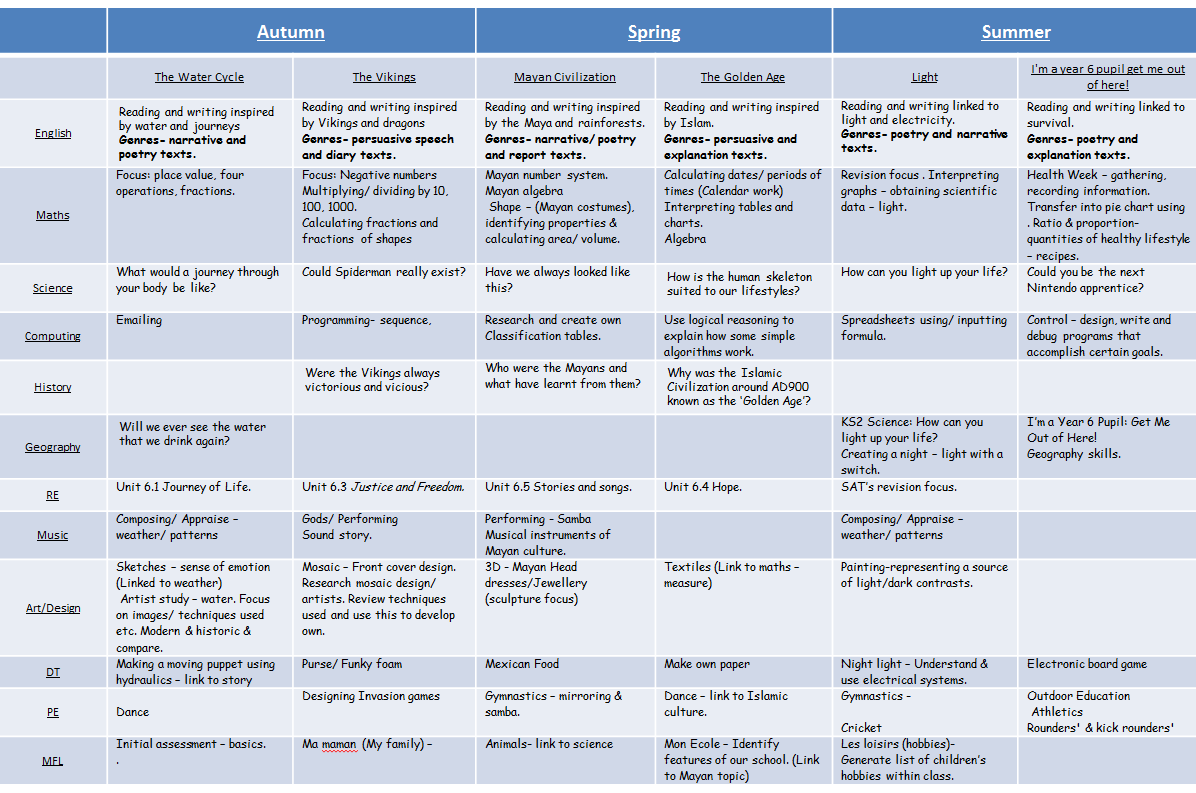 How can you help at home? 
Practise times-tables, challenge children to work out totals and fraction/percentage discounts when shopping.
Read daily- about 10 pages to increase pace. Practise neat, joined handwriting. Encourage children to investigate unfamiliar vocabulary
by using a dictionary. Encourage children to use the correct grammar when speaking.